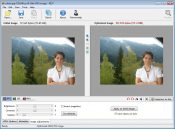 With RIOT, you can take your images and improve them to upload them and publish them to your website's social media platform or make other types of improvements that you'd like to make.
When you want to optimize your images for the website, you might have one of the more pressing concerns is their size. If the images are too big, the website will load too slowly, but you still don't want to compromise the image's quality.
It will require you to have the right tools to fix it.
One of those tools is RIOT, which is a tool that will let you enhance your images and improve them, as well as make them smaller in size so that they don't impact the quality of your site.
It uses a clean drag-and-drop interface to make several changes to your images and then publishes them immediately on the internet.
Configure Your Images
First, we must mention that RIOT is free to use, and you need to install it on your computer to get started. You can then select the image you want to work within the file browser you'll find inside this tool. Or, you can use the drag-and-drop interface to add them quickly.
This app also integrates compatibility with IrfanView, GIMP, and XnView. It supports JPEG, GIF, and PNG, which perform batch operations.
Based on the type of file you select inside the tool, you'll also be able to make various changes to them, although it will largely depend on the file type you opt to work with.
Edit and Improve Images
You will be able to make the size of your images smaller while also improving how they look. With JPEG, you'll have the most choices out of all formats.
You can adjust the quality, apply grayscale filters, change the metadata, and make other adjustments, such as contrast.
Conclusion
RIOT is an excellent tool for reducing image size and improving the look of those images.