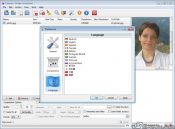 Caesium is designed to help you easily compress images, as it is an easy-to-use tool that will help you retain the quality of your images while also saving on the size.
When you want to save as much space on your computer as possible, one of the first tasks you'd like to do is compress your files.
It also goes for images, which might take up a lot of space – and they're especially problematic with their size when you want to upload them to the internet, for example.
For compressing them, you'll need an effective tool like Caesium. It is an application that focuses on compressing images effectively because you won't lose the image quality during the process.
By default, the program will save the pictures in the same folder as the source files, allowing the user to add a suffix to the edited images. The application supports file formats like JPG, PNG, BMP, WMF, and GIF.
It's a lightweight tool that has a simple interface, making it an easy app to work with.
Compress Images Quickly and Effectively
Caesium is highly effective at helping you compress images while also keeping the quality of the photos on a high level.
First, the application is easy to work with because you'll only need to select a few parameters before you start compressing. It includes the end size of the files, the end location, and more.
The application also supports batch-processing of your files. So if you have many images that you want to compress, working with this application should be easy enough.
Again, you'll be able to select the image quality as you compress these files in batches.
Additional Configurations
Depending on your needs and preferences, there will be additional configurations inside the application. For instance, you will have the option of adjusting the destination folder of the files you compress.
You can also opt to delete the original files if you want, but that's only recommended if you aren't going to use the original files anymore.
Conclusion
To conclude, Caesium is a highly effective tool for compressing your images. It's easy to use and can be used in batches, making the whole process easy and simple for all users.