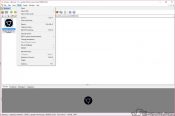 XnView is an image viewer with a twist. It can not only open image files in almost 500 formats but also edit the images, create new files, and even convert them to other formats. All of this is for free.
Not to mention the fact that the program can perform batch conversion operations quickly and reliably. On the intuitive user interface, you get a lot of useful options which are conveniently placed.
The program can read RAW files and supports EXIF and IPTC metadata. It makes it perfect for organizing and editing photos from your digital camera. It also supports videos (AVI, MPEG, QuickTime, etc.). Audio is also supported, including MP3 files.
Multiple formats
Almost 500 formats can be viewed, edited, and converted. Perhaps the most important feature of this program is its design. It looks and feels almost like Windows Explorer. It means that most users ' even novice computer users ' should not have any problems using it. All the folders are displayed in the left pane.
The files are displayed in the upper half of the right pane. When you select a file, it is shown in the lower half of the right pane.
Simple and effective! You can view your photos in either full-screen mode or slideshow mode. Text and INI files have their first few lines displayed as an icon.
Multiple editing options
You have many options when it comes to editing images. You can resize, rotate and crop them with ease. Also, you are able to adjust the brightness and contrast of your photos, as well as use Auto Levels and Auto Contrast to quickly enhance the images.
In addition, modifying the colors depth and changing the palette is possible. Of course, you can view everything by double-clicking the file without using a third-party application.
The program has various useful filters and interesting effects that you can quickly apply. The batch-processing capabilities of this software are a lifesaver!
Think about it this way: do you want to manually resize hundreds of large, 21-megapixel images from your digital camera every time you want to upload them to your website or a cloud hosting service?
You can batch resize and batch convert your images easily, saving you a lot of precious time.
Conclusion
XnView is better than Picasa, IrfanView, and FastStone. It is small, fast, and versatile! It supports more formats and can batch-process your images. It can also convert between a huge number of formats.