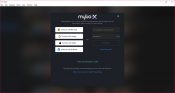 Mylio is an application that will help you organize all your files, such as photos, videos, and documents, in just one library, allowing you to create a visual story of your life.
Do you often spend looking for the photos that you know you took at one point? Wouldn't it be much easier if your stuff was organized and compiled and just one spot? It is a very common story for phone and computer users.
It lets you organize your collection of photos, videos, and documents and organize them in one direction.
Keep Your Pictures at Your Fingertips
This app will work anywhere and without an internet connection. Suppose you have a camera or a phone.
In that case, this app is brilliant because it will automatically organize all the photos you take with your camera or phone and set them into a library where all your photos are neatly organized.
Keep Your Photos Safe and Protected
You will be safe with Mylio. You'll have great peace of mind knowing your photos are stored safely and securely. You're in total control of your photos, as you know exactly where the photos are stored and in which folder of your device.
If you've already done some folder organizing before, this app lets you import the folder structure from before and import it to other devices. It will save you time and make your organization much clearer and easier.
It also helps you save storage since you'll have your files organized, allowing you to take additional hundreds of photos.
Conclusion
Mylio is a fantastic photos organization application that will help you keep your photos and pictures organized in folders and safe and secure for the next time you use the app.
You can easily access the photos offline and on various devices, too.