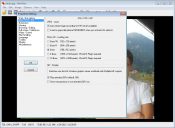 IrfanView is a robust tool for viewing and editing images, as it comes with some nice features that enable you to view images in batches and edit them.
A good photo and image viewer is essential when choosing an operating system. Windows have one, but it does not do the best job in some aspects.
It doesn't have the most widely developed editing tools, and it's also not the fastest, which leads many people to use third-party tools.
IrfanView is one of the image editing and viewing tools that many people prefer to use instead. It's a powerful and simple application allowing you to view and edit images in batches, providing you with more functionality and additional features than you'd expect with a photo viewer.
Minimalistic Image Viewer
One of the best advantages is its simple nature. It's very easy to use because it utilizes a simple interface.
It might look a bit dated when you look at it, but after some time, we discovered that it's geared towards simplicity rather than having a visually pleasing look, which you'd want to have in such a tool.
Impressive Set of Features
It shines in the features department. For instance, you'll find many different features for viewing and editing tools here, which are not available in Windows' photo viewer.
The ability to view and edit images in batches is already one of them, providing you with an easy way to edit multiple photos simultaneously.
Then there's the support for various plugins. You'll find many different plugins that you can use with IrfanView, which makes it an even more appealing option for viewing and editing images.
It is currently the most versatile image viewer and editor on the market.
Conclusion
IrfanView is an excellent tool for viewing images and editing them in batches, thanks to its advanced tools and impressive support for additional plugins.