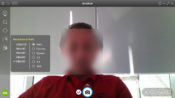 IPEVO Visualizer is a tool that allows you to display your videos and your footage inside a video feed that you can import straight from your computer's camera or use clips to insert the videos.
Using video content is a great way to add context and depth to your presentations or some interesting stuff to your documents.
With IPEVO Visualizer, you can add video content to almost any document, making it far more interesting and effective.
Add Video from Your Camera
One of the best ways to add footage to meetings or presentations is to add a video feed straight from your camera. You can show exactly what your camera sees in a conference, for example, or in a meeting facing a larger crowd.
You can use almost any camera feed worldwide, making it a very versatile tool.
Also, this app will work with iDocCam, a highly popular camera tool. Almost anyone can use this tool and apply the many wonderful effects you can use within the app.
Edit the Camera Feed
Once you get your video feed going, you can edit it easily. It is important because raw footage is not always the best way to convey your story. With the editing tools inside this app, you can make the footage even better.
You can use Zoom in, Rotate, Mirror, Change the resolution, and adjust Exposure. You can also apply some video filters and take a snapshot for a complete experience.
You can connect two document cameras and use a split-screen to share your screen and camera feed for a more personal touch.
Conclusion
IPEVO Visualizer is a tool for visualizing your content and adding a video camera feed to conferences, meetings, and presentations.
With the widespread editing tools, you can easily enhance the footage and tailor it to your needs.