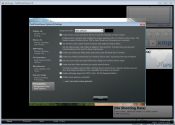 FastPictureViewer takes pride in the speed at which it opens raw images given by how it harnesses GPU acceleration and multi-threaded CPUs. The aim was to offer photographers the proper tools needed to view, review, rate, export, and sort raw images as fast as the eye can blink.
If you own any images, then it's highly likely that you will want to show them off to other people at some point. Whether you're looking to show them to your friends and family or anyone else, you might want to use an application that lets you show them quickly and easily without compromising the beauty of the images.
One such application that supports this feature is FastPictureViewer. The app's main aim is to help you show the images you own, as it enables you to open the photos, show them off, and view the list of information about them.
One of the most important things about the app is that it's easy to use and lets you view your images quickly.
View Info About Images
Firstly, we should mention that the application offers you the ability to help view the additional information about the images you own.
It includes information like the histogram, GPS data, rating of the images, and more. All these data are shown in a small translucent window as you place your cursor over the image.
See Photos in Detail
The application supports a wide variety of image viewing tools that will make viewing images a joy. For instance, you'll be able to zoom in and out of the images, which allows you to see the details of the images.
You'll also be able to inspect a large number of images and view them simultaneously if you want.
It is a great feature to own if you want to show off the images to your friends or other people, for which you'll have a handy presentation at your disposal.
Conclusion
View images and the information about the images using FastPictureViewer, an effective app for viewing images in detail and seeing their data.