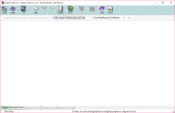 Super Network Tunnel creates a tunnel of connections in which find your original connection is impossible. Such a tunnel is established by providing the users with numerous connections to other computer networks and the users.
The process might seem complicated, but it requires no technical skill. The app can manage the connection's security and various server points.
You can have access to changing some of the application's settings, including the DNS settings, customization of various interface settings, IP address settings, and the possibility of including a specific user name and password into the network is possible with Super Network Tunnel.
It is different from the typical VPN applications as Super Network Tunnel allows the users to choose the connection they like, enabling them to go for tunnel creation, which will protect their identity.
The special menu is present in the application for this purpose, so you can find this feature and handle it effectively without facing any severe issues in accomplishing this task.
Super Network Tunnel provides a secure browsing experience by setting up a tunnel over your internet connection.