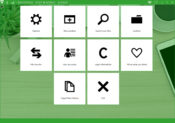 Desktop.Tech offers a centralized file management system for managing files on your PC, servers, and cloud. Using this software, you can upload, download, and transfer files to and from FT, Amazon S3, and SSH/SCP servers.
The developer points out that more servers are being added over time to this application. It has an internal file preview system that acts like Windows Explorer found in Windows PC systems.
The fast indexing system allows quick search on your hard drive. It supports multitasking, which extends your productivity. It has an attractive user interface for a file management system, and the features are accessible in a very straightforward way.
The FTP client feature that Desktop.Tech has, allows the secure transfer of files from a remote computer. In the past, sending and receiving files between the two computers was tedious. However, now with the help of this tool, a person can connect two computers easily for file transfers.
If you want to transfer files between computers securely, you can use SSH/SCP client. It does the same job of transferring files between computers but adds security to the data to keep your files secure during the transfer.
The Amazon S3 client is helpful in cloud file transfers. With this, you can store and retrieve data anytime and anywhere on the web. Furthermore, the Microsoft Azure Blob client feature lets you download, upload and manage text files, queues, tables, Azure blobs, Azure Data Lake storage entities, and Azure Cosmo DB.
Google Drive client gives you access to the popular Google Cloud, where you can save all files indefinitely to avoid them getting lost from your local computer. Similarly, Dropbox and Microsoft OneDrive clients are also provided in the app to upload and download files on the cloud. Hadoop WebHDFS client allows direct connection to the Hadoop file system and allows essential file management.
Moreover, you can manage your local hard drive through local hard drive explorer, which is faster and more intuitive than default Windows Files Explorer.
Desktop.Tech links to your GitHub, Microsoft Outlook, and Pastebin accounts and allows upload, copy, and paste functions and is a great file management utility that offers you all the file management capabilities in one place.