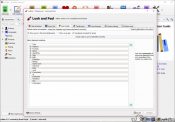 If you need to organize your electronic books (e-books) library, Calibre is the software for you. It allows you to view your books (in any format they may be) and convert them from one format to another.
The user interface is relatively straightforward, and all the various options and features are placed conveniently and easily accessible.
The software supports drag-and-drop actions (dragging an e-book from a folder on your hard drive onto the program's window) and direct selection actions using the integrated File Browser. An excellent option is to add e-books by using their ISBN code. Sorting is simple and effective.
Organize And Convert Your E-books
The software is very good at converting between different types of eBooks. You can sort your books after author, language, rating, format, series, publisher, and even tags. Metadata can be downloaded from the Internet for all your books, so you can get plenty of lovely covers quickly.
As you know, some readers are unable to open specific formats. You can convert to and from the following formats: EPUB, XML, CSV, MOBI, PDF, DOCX, HTML, ODT, etc. The program kept almost all formatting and content intact in our testing while performing the conversion.
Plethora of Features
The program can synchronize your books with your mobile devices. The hardware drivers included with the software recognize a wide array of mobile devices (e-readers included, of course).
Another exciting feature is the program's ability to download news from specific websites using the Fetch News option and convert the data to an e-book.
You can schedule the downloads, so you don't have to keep an eye on the program. It is also possible to customize the sources or download news from all sources simultaneously with one click.
You can create libraries of books and perform various actions on them: copy, delete, rename, and even restore. You can connect to iTunes and sync your libraries.
To Conclude
All in all, Calibre is an excellent alternative to Sigil or Kindle. It comes with many useful features. It can convert from and to many e-book formats and is completely free to download and use.