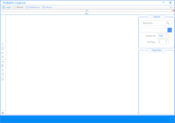 MediaFire Explorer lets you manage and explore your files on MediaFire, whether you've uploaded or downloaded them.
MediaFire is one of the largest online file management systems. It's been around since 2006 and has developed into one of the leading file-hosting platforms in the world. It offers a whopping 10GB of free space for starting users, attracting many new customers and allowing them to store their files online without wasting space on their computers.
And if you want to save photos and other files, they can take up a lot of space. And managing them can be tough, especially if you have a lot of files. Luckily, managing these files is easy with MediaFire Explorer.
This app allows you to use your MediaFile library straight from your desktop, with an intuitive interface and an easy-to-use nature.
Manage Your MediaFire Files
Managing your files in your MediaFire library is made easy with this application. Even though it is not an official application, it allows you to sign in to your account and manage your files from anywhere. You can move, copy, edit, delete content, and even share it with other users privately or publicly.
The interface is simple, although its look and feel are quite different from MediaFire. It looks as if the developer tried something different with this app and took another course. It might not be a big thing, but some users might find this unwelcome, although it does not impact the performance.
It's still easy to use and intuitive when managing your files. You'll have all of the features and tools at your disposal regarding file management, which can make your life easier and your MediaFire library more organized.
Conclusion
MediaFire Explorer is an application that lets you manage your MediaFire library from your desktop, thanks to this simple app.