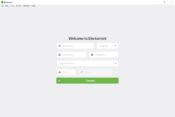 Electorrent is a remote control application that can make various networks, including uTorrent, qBittorrent, rTorrent, and Transmission, quite easily. You won't have to use magnet links or upload files through a web interface. Rather, you can manage your files and control them remotely.
Remote control of torrents is a popular feature used by many users who prefer to use the Web UI function that torrents support.
There are many ways to do it, but one of the easiest and most popular ways is by using a dedicated application. It gives you the freedom to control your torrents from a remote computer without having to be present at your computer.
This tool was built on the platform of Electron, which allows you to control your torrents with ease remotely. You can either have full or partial control over your torrents.
It also provides you with the ability to control your torrents over LAN or the Internet, based on your preferences.
Easy to Connect to Torrents
Working with Electorrent should be a breeze. The whole configuration and connection process should not take too long since the application is designed to be as user-friendly as possible.
First of all, you'll want to make sure that uTorrent will be installed on both the target computer and your computer, which allows you to have control over torrents.
Then, you'll also need a username and password. After that, you'll be able to control your torrents remotely using this neat application that also has an elegant and modern interface.
You'll need to input the target computer's IP address and other settings and information required for the connection to get started.
Modern Interface
A great thing about this tool is that it has a modern and minimalist interface, making it extremely easy for you to start your process of connecting to remote computers and torrents.
It will help you even if you're a beginner.
Conclusion
Electorrent is a highly popular tool for managing torrents remotely, as it comes with a neat and minimalist interface to help you do that with ease and configure them as much as you want.