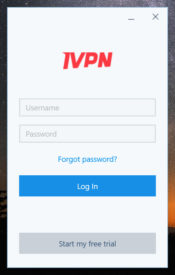 Using this application, you can connect to virtual servers all around the globe and keep your original identity hidden. IVPN allows you to reroute your online sessions to one or more of the servers present around the world. It also allows you to create a lag-free experience by providing you the average response time that you should expect from the different servers. Based on these lag time, you can quickly get an interruption-free browsing experience.
It makes sure that your browsing trail is lost completely. It is done by managing different connectivity points in different locations of the world before you reach the desired website
You can handle most of the settings of this application for getting the customized experience. Additionally, you can easily block non-VPN traffic, so all your browsing history and data are kept secure.
LAN operations can be exempted from the firewall security that this application provides. You'll have to buy the subscription for IVPN. However, you can get a 3-day trial period to check the services that this application offers.