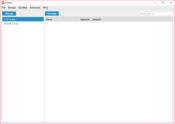 Save time with Beeftext, as it will help you store the most commonly typed phrases and sentences you use so that you can insert them instantly into the text you're writing, allowing you to save time and maximize productivity.
Working with texts and words sometimes involves repetitive work, especially in an office environment where you have to maximize your time. If you often enter repetitive parts of a text, you know how frustrating it can be to write these paragraphs repeatedly, forcing you to retype them several times.
Now, you can save this problem by using an application like Beeftext.
In short, this application is designed to help you save time as it will record and save the text snippets you use most often so that you can reuse them in texts later on without having to type them again.
Create Snippets and Assign a Hotkey
When you're working with repetitive texts, you can encounter the same phrases or sentences repeatedly.
That's why Beeftext can be of great use to you – it will enable you to create snippets that you'll store inside this tool and then reuse them in your texts. You don't have to type them again.
It can be an excellent solution for those who work with texts daily. Moreover, you'll be able to assign hotkeys to certain snippets, allowing you to press a button on your keyboard to display this text and insert it into your document.
It is a neat feature for all of those who write daily.
Save Time
The best thing about this tool is that it helps you save the time and energy that you would spend writing, which allows you to be more productive in the end.
Conclusion
Beeftext is a great solution if you work with repetitive texts all day and need a way to automate your writing and save time.