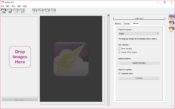 Blend two images in one photo using StarStaX, a simple and neat application with several blending features that will make it easy for you to join two images into one.
Blending images can create amazing effects, especially if you combine the right photos and put them into a collage.
For instance, you could merge two-star images to create images that look like star trails, creating an epic configuration that would stun many people.
The good thing is that you can do that now with the application called StarStaX. This tool enables you to blend two images and create one image while also providing you with several blending capabilities that you can choose from.
The application is fully portable and lightweight, so that you can use it anywhere.
Create Blends of Images
The primary purpose of this application is to create star trail pictures. These tend to be highly popular because they look great and
There are several blending features that you can use inside the app, including lighten, darken, gap filling, multiply, subtract, and other features. All of these are designed to help you create the complete blends possible.
What's more, the tool supports a wide variety of formats, including JPG, PNG, BMP, and TIFF. It gives you much-needed versatility.
Portable
In addition to offering many useful tools, you'll have much freedom when using this application. Namely, it's fully portable, so you can easily deploy it from your system by using the executable file or simply launching it from a USB drive.
It means you can take it anywhere and deploy it instantly without installation.
Conclusion
To conclude, StarStaX is a simple and portable tool for creating star trail blends of images. It offers several blending features that allow you to use your creativity and beautiful pictures.