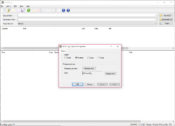 RichCopy is a file management program that will help you manage your files with the help of several tools, including copying and more.
With the help of this tool, you will be able to manage your files easily. The biggest advantage of this tool is that it will help you manage multiple files simultaneously.
It ensures that the overall process will be much faster and more intuitive. It will also enable you to copy your files to FTP locations easily.
Works Fast
The biggest advantage of RichCopy is that it will help you save time because it works fast and enables you to work with multiple files simultaneously.
The installation is pretty simple and should not take too long. The main user interface is also simple to work with, although some more advanced settings are available.
The application that Windows designed aims to increase your productivity and help you get more things done. You will be able to copy multiple files and paste them simultaneously, especially if it is for larger files.
And the tool works especially well with various FTP tools, as you'll be able to copy files to your FTP editor easily.
More Efficient Than Explorer
From our tests, we've discovered that RichCopy is not only faster than Windows Explorer for managing files, but it's also more efficient.
It doesn't use as many resources from your computer as you would normally require when using Windows Explorer. The projects with this tool are thus faster.
Besides copying files, this tool has additional features, such as moving, verifying, purging, and managing the files you own.
Most of the stuff is easy to use, although there will also be more advanced settings inside the Settings panel.
Conclusion
To conclude, RichCopy is an excellent tool for copying several files daily, as it's more efficient than Windows Explorer.