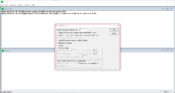 Prime95 is an application to stress your computer for performance analysis; you might find the next prime number to be active on your computer with this application for some time.
It is a tool that helps you find the prime numbers. It can be used as the performance checker for your computer.
Prime95 doesn't take much of your computer resources, and no impact on the computer's general performance can be seen. However, if you aim to use it continuously for some time, it will require more power from your computer.
If you aim to stress your compare through this app, you need to install your computer and choose just stress checking. With this option, you'll be able to put your computer in strain, and the performance of the components and subcomponents would be evaluated more easily.
You can rely on the default settings for this performance check, so there is a little hustle involved in the process.