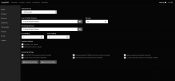 With NextPVR, you can record videos and watch live TV from some of the most popular apps in the world.
You can watch live TV and get access to TV schedules while also being able to record the video and the content accessible through the platform.
Starting in 1996, NextPVR began as a broadcasting service but later developed into a recording service with live TV functions.
Today, it's one of the most significant applications for video recording and watching live TV.
Supports Most Devices
One of the things that makes it so popular is that it can support various devices. You can connect it to devices via DVB, ATSC, QAM, DMB-T, Analog, SAT>IP, HDPVR, and Copy-Freely CableCard.
It is excellent, especially if you have a variety of devices that you want to use. You'll be able to watch TV and record the content anywhere you might be, even on your mobile device.
Feature-Rich and Friendly to Use
Also, the app has some compelling features that you can use to get the most out of the experience. It includes all the TV functions you can expect from such a device, including Live TV, TV Guide, recording, Search, and Web Scheduler.
The application also has a very simple and intuitive interface that allows you to use it easily. The entire family can use this app, even if they don't know how or have never used it.
In addition to that, the app features fantastic customer support that truly cares about its users. If you don't know how to use the app, contact them, and they will help you.
Conclusion
NextPVR is a video recording app that lets you record videos on various devices and watch Live TV, along with other TV functions.