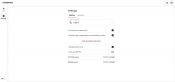 Lantern helps you change your IP address, giving you access to restricted websites that might not be available in your location.
Living in an area where you don't have access to certain websites can be frustrating. It means you're unable to see the content you want to see, no matter what type of content you prefer.
Another problem when browsing the web is that your identity is often exposed through your IP address.
Lantern solves both of those two problems by changing up your IP address and masking your real IP. It allows you to visit websites otherwise not visible or accessible in your location.
It also helps you prevent any potential problems in revealing your identity throughout your IP address, allowing you to hide it.
Stay Safe and Hidden When Browsing
When you want to use it, you'll need to remember that you'll need to have Google Chrome installed for this tool to work. You'll also need an account that will work with Lantern, so make sure you create your account before installing this application. As it installs, you'll need to grab your account and license.
To get started, you may want to select the IP address you want to hide and make sure your identity stays hidden.
You'll see potentially insecure HTTP connections you're currently running, allowing you to prevent potential damage or problems.
Visit Websites Not Available in Your Location
Another great way that this tool can help is by giving you access to your location's restricted websites. It enables you to listen to music, watch movies or videos, or view content unavailable in your location through your usual IP address.
Moreover, you'll be able to share your account with your friends so they can access the content they're not otherwise able to see.
You may even select the location of the server you're connecting to so it appears you're connecting from that country.
Conclusion
Lantern is a powerful proxy app that helps you visit restricted websites and stay hidden while browsing online.