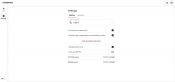 Sometimes we need to navigate and feel free browsing something on the internet without the usual restrictions imposed by some countries or websites. The solution to having free navigation is Lantern, which uses geo-optimized servers and, of course, only proxies to access blocked sites and to increase your download speed.
If you need to see some full HD stream videos, no problem, this software is perfectly even in this case, the bandwidth is very well optimized, and you can watch live HD videos whenever you need on all websites from all countries.
The technology used by Lantern uses a substantial wide of techniques to avoid web censorship and firewalls, which can interrupt your navigation at any time. This tool will work adequately for your perfect navigation, and all "enemies" will be avoided without you see something.
The security of your data is always the most important, so, Lantern will encrypt all traffic to blocked websites and services to protect you. Navigating with this tool, you will be like a ghost, with a high level of security.
Today we have a big problem with keeping your information under control. All the websites accessed during the time keep visitors'  data, but what can we do to protect the privacy in the future? Of course, some new laws can protect us, but the best solution is to use software like Lantern, which hides all the information and encrypts the transferred data.
Another fantastic feature of this application is navigating to a "newsfeed," which is already integrated. From the same application, you can activate the VPN, and if you need to read the last news from BBC, RT, Buzzfeed, or Reddit, tap on and have fun. The content will be downloaded in the application, and you will not be sent to another website.
Lantern is an excellent alternative to traditional VPN applications, and it's simple to use and has an incredibly user-friendly interface with beautiful and vibrant colors. The buttons are intuitive, and working with Lantern is a tremendous pleasure for everybody who needs to navigate without pressure and stress on the internet.