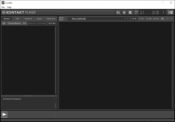 If you frequently create music using a DAW (Digital Audio Workstation), then you need additional tools to accomplish this. After all, the DAW is simply the workstation, not the work or tools. It would be like having a desk but nothing to write with.
Therefore, Kontakt Player is a program that can help you with this music creation journey.
With this app you can easily run any KONTAKT instruments that you own. Whether you want to fire it up as its own separate instrument or use it as a plug-in (via VST, AAX, or AU formats), you will have your pick.
Instruments
It is possible that you have heard KONTAKT instruments and not have known it. It is responsible for a lot of beautiful and diverse soundscapes that producers use.
This includes Session Guitarist and Symphony Series. Thus, if you listen to EDM or alternative rock using these, it might sound familiar.
Kontakt Sounds Only
Keep in mind that only the sounds made for KONTAKT will be able to be loaded up and played in it. With the full version, you will be able to load up any of them that you can think of.
Still, the demo version is reasonable because it allows you to play around for 15 minutes for free without paying. However, if it's important for you to save your work, you will want to do the upgrade.
Realistic Details
The instruments on this application are very rich and detailed. It sounds almost like you're listening to the live instrument itself. This quality, mixed with the sheer quality of options make it a great deal for music makers.
Kontakt Player excels in allowing you to discover new sounds without shelling out a large sum of money at first. It's a versatile program that can work with most popular DAWs with minimal hassle.