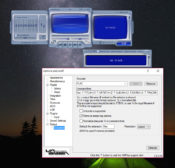 XMPlay provides a great audio experience by optimizing the settings and providing a good playback experience. It is not very fancy for the interface, but it is one of the best applications for the settings and features. It includes all the features that would be part of the other audio players.
You can play the files from the archive, helping you save time but getting high-quality audio to provide you with the best listening experience.
It can also work with the plugins from the other audio application and managers. So, you can improve your overall experience by using it. Additionally, the interference of XMPlay with your computer's other files and applications is limited. Thus, you should encounter no problems handling it with other running applications.
This application's sound quality is excellent and often beats some of the best audio players already on the market.
XMPlay is an audio player to provides high-quality sound and various advanced features. However, you might not like the interface of the application.