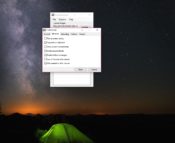 HyperDesktop will help you a lot because it is a portable and lightweight application that will allow the users to capture their entire screen without any issue, and it will also enable them to capture a selected area if they would like to do so.
It is a small and easy-to-use tool that every user will love. It can be used to take different screenshots and upload them to a site like Imgur without effort. They can easily upload the screenshots to Imgur without issues because this tool will work fine.
HyperDesktop won`t leave any traces in the Windows Registry. You can copy it on any USB flash drive or other devices. If you want to take snapshots, this tool will be an excellent choice because it will be easy to understand, and you will love it very much.
As said, you can quickly capture the entire screen and easily capture a selected area by using this one. The region can be fixed in any part of the screen you would like, and you will have to configure some parameters.
It will be pretty simple to set the desired settings you want, and making snapshots will be easy, which you will undoubtedly like. You won`t have the Undo button, but it will work fine and without any problem, so you can efficiently use it immediately to have fun with it.
You can easily save your desired screenshots in any directory on your computer and quickly pick the file format you want, such as PNG, BMP, or JPEG. It will automatically create some links with screenshots that can be accessed without any problem.
HyperDesktop will also offer you the chance to be used at Windows startup, and this means that you won`t have to open it every time you need it because it will automatically open without any problem. Hotkeys are also available if you use this one and can quickly take advantage of them.
Uploading the desired images to Imgur will be done by dragging and dropping the file where you would like.