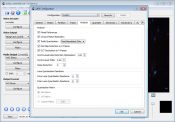 AviDemux is an application that will help you with video editing and encoding. It supports various formats and provides additional functions to help you with your editing efforts.
The importance of video-based content is growing through the roof. Creating content of this type is becoming more accessible to more and more people, thanks to an abundance of gear and software applications that enable you to make these videos. You'll have plenty of choices when it comes to video editing software.
It is a video editor and encoder for beginners that help you easily edit and encode your videos. It's free to use and comes with basic and advanced functions for editing your videos.
It's a handy application for both beginner and advanced video editors, as it can also handle different formats.
Easy Editing Interface
If you're looking to edit videos with this application, you'll be pleased to know that it brings a good mixture of ease of use and features you can use with the application. In the main interface, you'll be able to start editing your video with the tools you can see in the toolbar.
You can also use simple tools for basic editings, such as cropping and other similar features.
All you need to do is insert the video you want to work with into the interface, which you can do by dragging and dropping the file into the interface and getting going.
Encoding Possibilities
Moreover, AviDemux is also known for its support of different file formats. The application supports AVI, FLV, MPEG, and audio formats like MP3, WAV, and OGG. If you want to work with various formats, then you won't be disappointed
It is also handy to know when you're encoding your video.
Conclusion
To conclude, AviDemux is an excellent option that allows you to easily edit and encode your videos, thanks to its simple interface and the functions it offers.