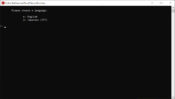 If you need your computer to remain clean from the extra files of the Adobe Creative Cloud, then Adobe Creative Cloud Cleaner Tool is an easy and effective solution.
This application is useful for deleting the corrupted files or the half-installed files, which can be creating problems for installing the Creative Cloud application on your system. Moreover, it can also help you in removing the entries from your computer, which could be restricting you to access Adobe servers.
The usage of Adobe Creative Cloud Cleaner Tool is quite simple; thus the novices and the experts in IT field can all use the application with great ease, making it easier for them to install the required version of Creative Cloud Suite. Additionally, this tooool is not restricted to a single application of Adobe, and it works efficiently for Creative Suite (CS3–CS6) apps, Photoshop Elements, or Adobe Premiere Elements. Thus, a single application can be used for all these programs.
Adobe Creative Cloud Cleaner Tool provides you an easy solution to handle the problems caused by the corrupted files while dealing with Creative Cloud Suite.