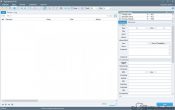 If you need to manage your music collection easily and without any hassle, TagScanner may be the tool you were looking for. You can use it to edit the tags of most audio formats and perform a wide variety of other operations on your audio tracks.
The application is free to download and use and comes with some quite advanced features. However, its user interface may not be the friendliest we have seen. So, how can this little program help you? The tag editor can easily perform batch ID3 tag editing operations.
It means that you can edit the tags on multiple files without having to perform each edit manually. Some of the attributes you can change are artist, genre, song name, and album.
The program can rename all of your audio tracks (or just some of them) based on the ID3 tags information. If the data is accurate, the songs will be properly named using the Artist and Song Name data in the tags. You can search for cover art and download it automatically.
The program searches for these goodies in databases such as MusicBrainz, Amazon, and FreeDB. The cover art can be applied to entire albums with just a mouse click. However, keep in mind that cover art is not always accurate.
The software can create playlists based on attributes you select. For example, it can generate playlists that contain only songs from an artist or just a few of his or her albums. Playlists are correctly named using the artist's name, the album's name, and the release year.
The program can also export lists of songs to HTML, Excel, or even plain text. The only downside to this program is its user interface. Although the developers did their best to make the UI as user-friendly as possible, the program's features are so advanced that they require more input than expected.
However, it would help if you got used to working with the most advanced features in a matter of minutes.
TagScanner offers more advanced features than its MP3Tag and Tag Rename competitors. However, these advanced functions come at the user interface's expense, although it could be understood instantly by people without much IT experience.
Overall, the program is more than enough to organize huge music collections.