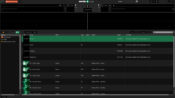 Serato DJ Lite offers a way to start your DJ activities without committing to purchasing any software at first. You can surely buy the full program.
It won't require you to download any hardware. It also won't make you purchase anything. However, you can use Practice Mode to start.
When you think of DJ software, there are certain features to expect. After all, mixing and scratching takes a little more than simply the desire. You need the technology to support it.
We think it's a fast way to get up and running so you can test your DJ skills without breaking the bank.
Getting Started
Most people get started with the DJ App. It can be considered the primary technology that makes Serato DJ Lite what it truly is. You will have access to TIDAL streaming tracks. Many successful artists that aren't available anywhere else (such as Jay Z) are on this platform. The music library is quite vast.
If you are not familiar with TIDAL, it is known as the streaming service with the highest quality of lossless audio file formats. You'll listen to music up to 320Kbps in AAC or FLAC formats. Of course, so will your listeners.
It could be a great way to show off your skills to your friends or impress a club owner to encourage them to invite you back soon.
Enough Features to Play Solid Sets
Understand that the demo version will not come with every feature under the sun, unlike the full version.
But it seems to be plenty for getting started or exploring the software and discovering if it is right for you.
Mobile Ready
It simply takes a smartphone to set up your playlists from the app.
Of course, you can use your computer for the same effect, giving you options that fit your DJ setup and lifestyle.
Conclusion
We were impressed with how quick it was to get Serato going full speed. If you want to get the dancefloor pumped up, you won't find many software options that offer a streamlined process at this price point (free).