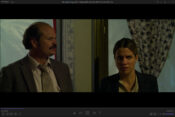 Enjoy your favorite movies, series, and songs from the comfort of your desktop or laptop with the help of KMPlayer, a useful media player that will help you get the most enjoyment possible.
Do you enjoy listening to songs and watching movies in your spare time? Then you're one of the many people who enjoy doing this as their hobby.
It's certainly one of the most popular ways to spend time and unwind from a long day at work or school. But to do that, you'll need a good media player to help you along the way.
KMPlayer can become your go-to media player that you can use daily. It comes with just the right mixture of advanced tools and simplicity to help you get the most enjoyment possible for your time.
It's an app that delves into the sea of media players where there's a lot of competition, but it manages to overcome some of them.
Easy to Use and Set-Up
It is incredibly easy to use. If you have ever used a media player, you'll know it looks somewhat similar to other media players. It also works similarly, as you won't have to spend much time figuring out what to do with it.
You'll see that you can go through a quick or custom install when you install it.
Supports Many File Types
One of the main advantages of this player is its versatility. With it, you'll be able to enjoy a wide variety of file types, including AVI, MOV, MPEG, MKV, MP4, FLV, 3GP, TS, WMV, ASF, SWF, and other audio files like MP3, AAC, WAV, WMA, CDA, FLAC, M4A, MID, OGG, AC3, or DTS.
It allows you to use this application in many different ways. Whether you enjoy watching movies or listening to music, this tool has it all for you.
Conclusion
KMPlayer is a useful application to help you play your favorite songs and movies and enjoy your free time.
KMPlayer features and benefits:
Already equipped with integrated Codec + replay environment
Strong, stopped image capture function
Video capture function
Supports a variety different kinds of media equipment
Supports Winamp, RealMedia, QuickTime, multiple audio streams, many kinds of output devices
A variety of subtitle functions
Supports low and high specifications
Image resizing function
Supports skin function and Winamp (Visualization) plug-in
 A variety of input, output color face function ASF/ASX, RTSP, etc. real-time broadcast viewing function
Frequency analysis & wavy pattern output function when playing music
Supports DVD