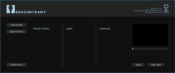 Dragonframe can help your newest stop-motion project come to life. Animation doesn't have to be dull or limited anymore. You can dial in your movements with tools on-screen that are vast and powerful.
Capture every step and have fun while knowing you can rely on a piece of software that is a real workhorse.
The user interface is straightforward, so it doesn't take too much time to get it up and to run. You can review the images, control the camera, and edit keyframes. Animated options like lighting are made fast and simple.
Features
Animation is a step that lets you toggle between the different screens with vital playback features. You can step through other scenes to customize your final animations.
Sometimes, when animating, you need to have some references. Use reference stills and videos. You can view these from within your animation. If you need a chroma key like a green screen, it doesn't take much time.
Controls
Keypads are the best way to use stop-motion software. Dragonframe understands this, which is why a keypad is available instead of you having to try to mess with the mouse during your project.
Of course, if you have certain keys you prefer to use, you can easily map hotkeys. This level of customization is welcomed, so you can focus on the more important parts of your project without having to go hunting for the right settings.
You are in luck if you have a Fujifilm, Nikon, Olympus, or Canon camera. You can do test shots and then adjust your ISO, white balancing, and shutter speed to get the look right before finalizing that part of the project.
Overview
With the ability to switch between different editing options and settings, Dragonframe has most of what you will need to see your stop motion program through, from start to finish.