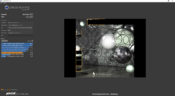 Not sure how your CPU is performing? You can easily test its performance with Cinebench. This benchmarking application will put your CPU through various rigorous tests to help you establish the quality of your CPU.
The CPU is the central unit of any computer build. It's what keeps the clock ticking – it's like the car's engine that keeps the car running. Without a good CPU, you won't be able to perform almost any tasks. It doesn't matter if you have other strong components, but if the CPU can't handle them, you're screwed.
You can test your CPU and see how it stacks up against other CPUs using Cinebench, a benchmarking application designed to help you test your CPU.
It lets you learn whether your CPU is great for various tasks, including gaming, and you can also learn how it stacks up against other CPUs of its range with this tool.
Test Your CPU
Cinebench is designed to help almost any user test their rig, regardless of their platform and specifications. The tool's main focus is CPU testing, so if you want to use other components, you may want to use different tools specified for that.
With the 4D Cinema Rendering Package, the tool will create cinema movies that will test your CPU and the rest of your computer.
These movies will normally have high running demands, so you'll need to know how your CPU performs running them.
Get a Report on the CPU Performance
In the tool's main window, you'll see all of the results from the test.
You'll see how your CPU performs and other details that will help you estimate whether you need to upgrade it.
Conclusion
Cinebench is a complete tool for helping you test your CPU, so if you want to ensure it runs as it should, you can use it effectively.