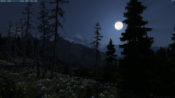 Want to learn about the gaming potential of your computer? Then you can use Valley Benchmark, which will simulate an intense environment to test your computer, giving you a good idea of your computer's gaming chops.
It is one of the most popular software for gaming PC owners. It is a benchmark that will help you test your system, as it will put your computer through a graphically intense environment to see how well your graphics card copes.
It can be used to determine the gaming potential of your new or existing computer.
Test Your Computer
Before you run Valley Benchmark, you'll need to know that it might not be the best-running application if you have an older gaming system. This application is mainly for testing your graphics card, so if you have a computer with an integrated graphics card, don't expect to have the best result in the world.
The test will put the computer through an intense environment with dense vegetation and vivid graphics, which can stress your computer's hardware, which is normal.
The test aims to mimic graphically intense games where you would need good hardware to run your games.
Get Scores
After the test, you will see the briefing displayed on your screen. You will be able to see the FPS (frames per second) during the test and other results that will help you determine the quality of your computer's gaming capabilities. You can save the score and analyze the performance in a separate file if you wish so.
When you first want to start the test, you must press the "Benchmark" button. Before that, you can tweak a few things about the test and use different cameras and angles during the test, too.
Conclusion
Valley Benchmark is a highly popular application that gamers use to test their computers, and you can use it to see how well your computer would do in graphically intense games.