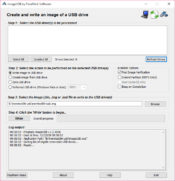 Are you looking for a memory-testing tool for your computer? Memtest86 is a great software that can test your computer's RAM modules, providing you with reliable results.
Memtest86 can be initiated from a USB drive to analyze the memory capacity and other issues in your RAM's functioning by running various algorithms. It is an exceptional tool because it diagnoses your RAM problems and makes it easier for you to resolve them.
Additionally, this application can work in the background and allows you to manage your daily operations without creating any hindrances in them.
Although Memtest86 is a bit complex in its functions, it is one of the best tools to analyze your computer's RAM performance.