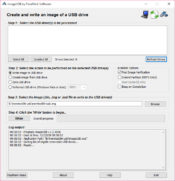 Test your RAM hardware with the help of Memtest86, an industry-standard memory testing tool that allows you to test both x64 and x86 systems. You might not think about it often, but testing your memory can be important for ensuring that you don't have a corrupt memory, resulting in file and data loss.
Defective RAM sticks are quite common, especially if you often use your computer for heavy tasks. That's why you need to test them.
And to test them, you can use an application like Memtest86. It's become the industry-standard testing application for RAM hardware, allowing you to estimate your memory sticks' quality and performance.
It will help you estimate whether your memory modules are working as they should and connected well.
Spot Memory Problems
When you install a new system or start setting it up on your own, one of the more important tasks initially after completing the setup should be checking the components' compatibility and whether they work as they should.
Memory modules often get neglected here, but you shouldn't do that. If they are not properly set up and connected, you can experience data and file loss, which can be annoying.
And you can test everything with this utility, which will help you better understand how your memory is working out.
Test 64 and 86 Systems
Memtest86 is versatile in that you can test both x64 and x86 systems. You can also deploy it from different media, such as USB, floppy discs, or even CDs.
It makes memory testing accessible to everyone willing to test their RAM modules to ensure they're working as well as they should.
When the tests conclude, you'll be able to see reports along with estimates of any problems with your memory. It's very simple to use.
Conclusion
Memtest86 is a simple memory testing tool that will provide accurate test results regarding your memory modules.