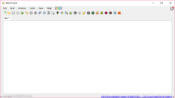 Maintaining a network and all the PC stations in a network can be challenging, especially because many aspects need to be considered in this case. You need to continually update the software, manage updates, deploy software, and take care of the safety and security with commands.
BatchPatch is a fantastic tool that will help you handle all of the tasks mentioned above – all in one place.
Also, it will allow you to keep a close eye on the running services and processes, which makes it easier for you to manage how many resources are consumed.
Impressive Array of Functionalities
First of all, we need to mention that to install this app, you will need to have the .NET Framework as well as the PsExec tool. The installation is also very simple – in fact, there is no installation. You only need to click on the executable file to open it.
This app has everything you will ever need to manage your remote hosts and troubleshoot on these hosts.
The list of options is almost endless, and it all starts with the option to connect remotely to another desktop, which is key for managing other hosts.
Easy to Use
Then, you'll have everything you need to deploy software on another desktop, too. It is seen as a complicated procedure, but with this app, you will have everything you need in one place.
You can also see what updates are available and manage them from this app, and you can decide which updates you will pick and which not.
Other functionalities include rebooting, shutting down, and Wake-on-LAN functions, as well as executing commands and processes. You can also view details about the remote machine, such as the status of the CPU and RAM usage, among other things.
Conclusion
BatchPatch is an all-in-one professional utility tool that helps you manage and configure remote hosts easily so that you have everything you need in one window.
Manage and operate multiple machines on the go with this remote administration alternative that allows you to connect remotely to any desktop.