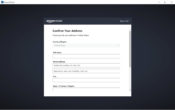 Amazon Music is a product by Amazon that will enable you to play the music you have in your Amazon Cloud library. It will act as a music player and an organizer of your files should you wish to create playlists and more.
Owning music on Amazon has become easy today. If you want to purchase an album, you can use Amazon Music.
And when you decide to buy music there, you will see that your music will be stored on the Amazon cloud to don't have to use your space on your computer. But you'll need a specialized app on your PC to do that.
You will sync the songs you have on your Amazon account and play them on this application. It's simple to use, and it works fast, and it provides you with a whole host of music playing tools.
It also offers you the ability to download songs and get new ones if you decide to do that.
Play Your Amazon Songs
If you own some songs on your Amazon account, then you can use this application to play them. You can download your application to your computer and then install it. After, you will need to sign in to your Amazon account so that the songs can be synced with this application.
And then you can start listening.
Download Songs, Create Playlists
What is more, you'll also be able to download and buy new songs with this application, which will make it easy for you to listen to new music without ever opening the internet.
If you have enough funds on your Amazon account, you can easily buy music and download it in a matter of seconds, depending on how fast your internet connection is.
You can also create playlists and categorize songs based on your preferences.
Conclusion
Amazon Music is a great app to use if you have songs on your Amazon account and want to play them or download new ones.