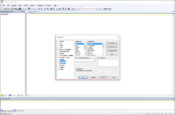 Are you looking for a simple yet effective text editing tool? Then TextPad might be just what you're looking for, as it is a powerful yet simple text editing tool that comes with a variety of features to make it easy.
If you're a software developer, coder, or just someone looking to create texts or notes, then you might be looking for a text editor that's simple enough to use but also offers the right mixture of features for your job.
Although not all text editors have the right mixture of the features mentioned above, there are many options to use.
One of them, though, is TextPad. This text editor comes with robust text editing options wrapped inside a simple and elegant interface.
It will cater to a wide audience, including anyone from coders, software developers, writers, or even casual users. It comes with all the tools needed for various types of tasks.
Versatile Text Editor
One of the main ways that this tool is often used is for coding and software development. It caters to coders a lot because it features a DOS converter and a spell checker, making it possible to color-code your text, making it easier for you to see all the types of code you're writing. It's highly effective in that regard.
But it's also a good text editor for the casual user or writer. It's simple enough and has a very elegant but simple interface, making it easy for you to write simple texts, notes, and other types of texts that you're looking to write.
You can open multiple documents thanks to its tab interface, as well.
Supports Various Formats
Another key advantage of using such a tool is that it comes with support for different formats. Some of the most commonly used formats include TXT, INI, CPP, CXX, INL, HTM, STM, TCL, and JAVA.
It means that this is a versatile tool for working with various types of documents.
Conclusion
TextPad is a simple but effective text editor that comes with various tools needed for editing and creating texts.