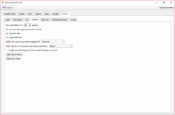 Soulseek presents you with an easy way of communicating with other people, sending and receiving files from them, and more.
Nowadays, we need to send or share files with others constantly. It includes sending and receiving files for work or leisure, or other activities.
But this also entails using various tools for the job, so you'll want to use a dedicated piece of software to help you out.
Soulseek is an application that can help you with those tasks. It will enable you to send and receive files and communicate with other people while doing it.
This will make your task much easier, as it will enable you to have a conversation and chat with others, as well as use the simple interface that you'll have at your disposal.
Share and Receive Files
Soulseek is intending to provide you with an easy way of sharing files. It includes sending and receiving files from others, which will not take you a long time. Initially, the application was intended for musicians and other artists, as it aimed to provide them with an easy way to share their work with the world.
Since then, the app has evolved into something bigger. It now aims to help users send and receive files from all people, including various types.
All you will need to get started with using the app is to create a new account and set up a username and password. After that, you'll be free to do any changes you want to make.
Simple to Use
A very important thing here to mention is the simple nature of this app. It serves its purpose and does exactly what it should do.
You'll be able to create chat rooms and search for files, as well as communicate with others when you feel the need to. In many ways, it's the complete solution for file transfers.
Conclusion
If you're looking for an effective app for sharing files, communicating with other people, and more, then Soulseek might be the right solution for you.