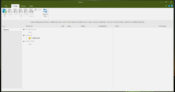 If you want to ensure that your Windows components are working the way you want, you might be in for quite a task. After all, getting to the bottom of something like what Windows requires before you can make those edits is a challenge in and of itself. However, NTLite is looking promising.
It is an app that lets pros like you ensure your Windows copy is filled with the features you want while excluding those you don't want.
Before you go further, you should get this application and try it out to see what we're talking about.
Remove Windows Components
Sometimes, Windows crams many things you don't need into your interface. You can remove these.
Accessories and Drivers
Drivers are something that needs to be updated constantly. If you see an accessory online that you like, just install it. It won't be an issue at all, as long as you use the software. However, that's not true if you have the right foresight to prepare for it.
Conclusion
When you look at it from the overall view, it is clear to see that this app is pretty reliable. NTLite will allow you to accomplish most of what you're looking for. Now, you can have Windows components completely removed and disabled.
That way, your OS is running as you want it to. The quick installation uses fewer resources and gives you an operating system, so you aren't dealing with anything you don't want to.