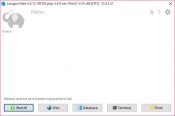 Laragon was launched as a SaaS service for people who wanted to create apps easily and quickly without the inconvenience of extensive programming.
It's a fast and powerful universal development environment for Apache, Nginx, MariaDB, PHP, Node.js, Redis, Memcached, and other frameworks. It's also very lightweight and low demand as it will use only about 4MB of RAM.
Web Development Made Fast and Enjoyable
The main goal of this service is to create an environment where web development is enjoyable and free of unneeded clutter. This application is portable and very lightweight, as it won't take long to install and won't demand too many resources when running.
It is a modern web development tool using the latest technologies. This app is excellent if you want to create a WordPress CMS in just one click. If you're going to show your local projects to customers, this app is great.
This app is great if you want to enable or disable a PHP extension.
Lightweight and Portable
If you want to develop fast and effortlessly, you can use this app and get started. You'll need little to no installation, too. When the latest update is available, you can download it and install it easily.
When the app is running, it will automatically detect and install the missing runtime components.
If you're looking to get into web development but don't want the hassle of programming, then you should consider this app.
Conclusion
Laragon is a lightweight and easy-to-use web development framework that lets you create incredible apps and environments with just a few clicks. It makes web development easy.