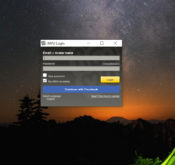 IMVU is one of the unique messaging application that can provide you with an opportunity to create 3D animated characters. You need to create an account with this application and design your avatar. Additionally, you might buy clothes by using the credits, so it can provide you with the real fun time even before you initiate the chatting process.
Chatrooms with people all over the world are open, once you have set up your account. The chat room is 3D too, and you can place your avatar in different locations. You can even open new chat rooms. It can help you in creating special groups with your friends.
You can also have the contact list, private chat windows and interaction history. With all these features, you can manage to spend some valuable time with people all around the world.
IMVU is different from any regular messaging application. It can help you interact with people all around the world differently.