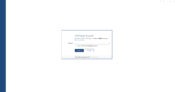 Mailbird is an email client that features smart design, support for open-source extensions, a wide range of helpful features, and additional tools to help you manage your emails.
Sending and receiving emails is on the agenda of many people daily. This task can take up quite a lot of time, especially if you don't have the right tools to manage them easily and quickly. If you have several different accounts with different providers, managing your emails can be even more time-consuming.
Luckily, you can solve that issue by using Mailbird, which is an email client that allows you to manage up to three different mailing accounts with various providers.
It allows you to work with Gmail, Yahoo, Outlook, iCloud, or other IMAP providers of email services while also bringing you a neat set of features to manage them.
Elegant Design
If we first take a look at the design of this email client, we believe that you'll find many features and design points that you'll like inside this tool.
If you use Sparrow, you'll probably already be familiar with the overall look because this application uses a similar design to that tool.
Compose Emails, Use Extensions, Assign Hotkeys
The most important feature here, of course, is the ability to send and receive emails. You'll be able to log into three different accounts that you might have and manage all of the emails you receive or send in one place.
When you write new emails, you'll be able to change the font type, size and drag or drop attachments to the main window.
Additionally, you'll be able to use extensions in this application that will make your life much easier. These extensions can be used for productivity, and you'll find a wide variety of third-party extensions to work with here.
You can also set up hotkeys for your work, which will help you save a lot of time.
Conclusion
Mailbird is a reliable email service that may not be as well designed as Outlook but still has some neat features for the everyday user.