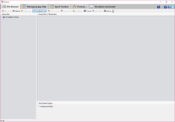 iFunBox is a useful tool for almost any iOS user. It allows them to transfer data and files to their device and use this application as a file management tool to configure and customize their devices.
iPhone is not as customizable as Android devices, meaning you'll have to use third-party applications to help you transfer some types of data to your device.
You can do that with iFunBox, which can act as your go-to app when you want to transfer data and files to your device, install certain apps, and customize it to an extent.
See Your iOS Content
One of the primary ways how you'll be able to use this tool is by seeing all of the files and content you have on your iOS device.
These files will be visible with the help of a neatly organized interface. The files are sorted according to their categories: User Applications, App File Sharing, General Storage, Camera, iBooks, Voice Memos, Raw File System, and more.
At the same time, you'll also be able to move files around and arrange them as you feel. It is easy because not many other apps allow you to do this, and certainly not the first-party apps you get with IOS devices.
These tasks should be done quickly and without a problem, making the drag-and-drop function extremely easy to use.
Install Third-Party Apps
Moreover, you'll be able to install third-party apps on your phone without jailbreaking your phone. It gives you access to pretty neat applications that are otherwise unavailable on your phone through the normal interface.
When you connect your device through a USB connection, you can transfer the apps to your phone and install them.
It's also useful for transferring larger files and applications, which might take a bit longer to complete. You can also transfer and copy music, an easy and intuitive process to complete with this app.
Conclusion
iFunBox is a great tool to transfer files to your IOS device, install apps, and organize them in a simple interface.