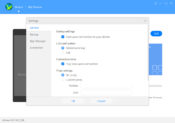 If you have a Huawei smartphone, you can use HiSuite to manage your phone through your computer, providing you with management options for apps and files on the phone.
Huawei has become one of the major players in recent years when it comes to smartphones. It offers great specs for moderate prices and good software that comes with the phones. And you'll need dedicated software from Huawei to manage your phone and the files you have.
HiSuite is one of the more essential tools you'll install on your computer if you have a Huawei phone.
It is designed to help you have more control over the files and apps on your phone. It's good for syncing files, contacts, and data and performing other utility tasks on your phone.
Connect Your Phone to PC
You'll need to connect your phone to your computer to start working with this app. You can do that via the USB cable or the wireless connection you have on your phone.
You may even be able to use an encrypted connection if you opt for the wireless connection, which gives you a bit of extra security.
Sync Contacts, Manage Files, and More
It gives you more control over your files, contacts, and data. With it, you'll be able to sync contacts on your phone through the different mediums where you might have your contacts stored.
You'll also be able to sync other data types on your phone, such as calendars and events. You can transfer data to and from the handheld device you are using.
Of course, there's also the ability to easily transfer files and perform other types of tasks involving file management on your computer.
All this is essential for having more control over your phone, and you'll be able to decide which parts of your phone get regularly improved.
Conclusion
To conclude, HiSuite is one of the more essential apps that almost every Huawei smartphone owner will use. It enables them to perform various tasks using their device.