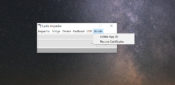 Cydia Impactor is a jailbreak application for iOS devices. It allows you to transfer IPA applications from your computer straight to your Apple devices.
Apple devices are normally not that adjustable, and they cannot be customized the way that Android devices can be. It means that you're normally not able to install third-party apps unless available in the App Store.
It can be frustrating since some great apps are not in the store, and you might also want to transfer your files to the device.
That's possible with the Cydia Impactor. It serves as a bridge between your PC and your Apple device, so it will allow you to root your device no matter what type of device you have.
It's perhaps the most reliable tool for jailbreaking Apple devices, including the latest IOS versions. You may also perform data transfers and third-party app installations.
Install New Apps and Flash Your Device
Cydia Impactor is quite versatile. It can act as the interface for flashing your Apple devices. It allows you to jailbreak iOS mobile, making custom changes to these devices according to your needs.
You may even want to change the version of the operating system on your device.
It will also give you the freedom to install new apps on your device, even if they're not normally available through the store.
You can also transfer some data and files to the device, although you need to know that installing unknown data and apps can be risky because if you don't see the source of the app, it's better not to trust it.
Advanced Tools Inside
In addition to the features mentioned above, you'll also be able to access some more advanced tools. You'll be able to select them from the drop-down menu, and they're separated into six main types.
These include reboot, bootloader, run program, open shell, watch log, and install package. It allows you to perform various actions on your device.
Conclusion
Cydia Impactor is a tool for jailbreaking your Apple device and get access to some of the best applications available in the market.