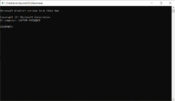 Managing a computer can be a bigger problem than you are probably thinking about, and you need the proper tools. If you have used Windows or MS-DOS, you are likely familiar with partition-making and formatting.
DiskPart can be a useful tool because it is a simple-to-use utility that facilitates your actions. You only have to input the commands, as it won`t feature an interface.
It works with all kinds of partitions, and it offers a lot of operations to try out. If you want to do specific things, such as changing a drive into a basic or dynamic one, this tool can help you.
The convert command can quickly come in handy if you need this feature.
It is a straightforward tool that can be a good solution when managing multiple disks.