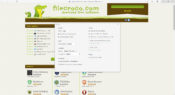 Want a new browser to try? You can then try Colibri Browser, which focuses on simplicity. It removes unnecessary additional tabs and shows you more content on the web page, which allows the sites to load faster.
Many new web browsers are constantly coming out, and they all have their unique twists that some other browsers don't address. Colibri Browser is the next example of this, as it's a web browser that improves on some other browsers.
It's lightweight, and it's designed to work as fast as possible while also getting rid of unnecessary elements.
No Tabs and Non-Essential Features
The main difference between Colibri Browser and some other major browsers is the notable omission of tabs. Instead, the browser works with a borderless window with small buttons at the top of the interface.
It allows you to switch between a list of your favorite sites with bookmarks, see more content on the site, and load the sites faster.
It's a very tuned-down design that intends to bring you more content on the site without adding unnecessary tabs in the interface. For instance, you'll be able to view all the features that you can access with this browser in the left-hand corner, where you can freely choose which features you will use and which features you will not use.
Use Your Accounts
Another useful thing about this browser is that it allows you to use your accounts with the interface, such as your email accounts. The information will be synced from other browsers, too.
It will allow you to run your accounts without having to sign in to your accounts every time, and it will help you sync your accounts across all of your devices easily and quickly.
Of course, you can select to use any browser site you want, whether it's Google, Yahoo, or other browsers. It blocks third-party cookies, which also protects your information.
It does not allow tracking cookies by third parties, so you can get a secured browsing experience using this browser. The lack of tabs allows the browsing speed to be enhanced. Even the sped of the computer is higher as compared to the other browsers.
Conclusion
Colibri Browser is a new browser that focuses on lightweight use, and it gets rid of tabs, as it aims to bring you the most space possible to read content on the page.