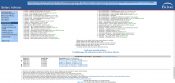 You can get all the essential information about your computer using Belarc Advisor. It is a unique tool that can analyze your system in detail and provide information regarding your CPU, video card, RAM, motherboard, and all the other software on your computer.
Scanning your hardware is useful to learn precisely what hardware you're using. It can be helpful when you don't know exactly the hardware on your computer, and you want to make sure what you're using, which can be useful when listing your computer for sale or when you want to make sure about the hardware you use.
You can do all of that with Belarc Advisor. It acts as a simple application that will scan your computer's hardware and show you all the relevant information.
Useful for Purchasing or Selling PC Components
If you think about it, this application might be more useful than it seems at first glance. To view your computer specifications, you might need to look separately for every device you have.
Belarc Advisor makes it much easier by compiling all of the information in one place.
First, you'd have to install it on your computer and then run it. From there, the app will analyze your system and display the results in a separate browser window.
It's easy to use, even for beginners.
See Thorough Info
The great thing about Belarc is that it goes into great detail about your components. It doesn't only show the main components of the computer, but also information about some components that you might ignore.
It can be helpful for you to create a full picture of your PC.
Conclusion
Belarc Advisor is a useful app that will show you all the details about your computer's hardware.