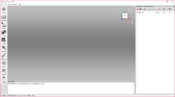 Artec Studio is a 3D scanning software that scans objects with high precision. It uses data from 3D sensors and Artec scanners for modeling 3D objects. For a 3D scan to give the best results, it is necessary to use powerful 3D imaging software. The precision and the way that a scanner captures data determines the quality of results derived from the software.
The advanced 3D computational model used by the software gives high precision scanning results. While most of the scanning software is cluttered and difficult to understand, Artec Studio with its easy to use interface makes 3D scanning easy.
When the object is pointed to the 3D scanner, it can shoot it automatically without having to keep the object in a specific position or place. Whether you are new to 3D scanning and require step-by-step guidance in 3D data processing, or are an experienced user looking to speed up your workflow, the software breakthrough automated processing features set a new horizon in 3D scanning.
Both experienced and new users will find this tool easy to work with. The experienced users will find this software beneficial in terms of enhancing their speed of workflow.
It offers full control and access. The manual and automatic modes are equally precise, which again confirms the high precision nature of Artec Studio. It provides more significant customization features that provide full flexibility and control to its users.
The advanced settings can be tweaked based on the object of working and custom preferences to suit the scanning needs. The scanner takes only a few seconds to give its results and these can be processed on portable devices such as tablets and laptops.
The software supports the export of scans into Design X and SOLIDWORKS. The can work with 3D sensors such as Microsoft Kinect and other similar hardware devices.