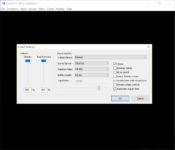 Snes9x is one of the Nintendo consoles that are capable of portraying the powerful graphics for the gamers. The high-performance quality of this application is what makes it unique. Apart from it, the various features that it provides are the reason for its success. It supports mouse input and connection with TV. Similarly, GZ-compressed ROMs are also supported by Snes9x.
You can quickly get the input display for all the users, which can result in time saving and better understanding of the controls of the game. Additionally, you can add the same inline commands for the configuration setups. It allows fixed de-syncing when it is faced with inconsistency in the playback state.
Overall, Snes9x is an emulator that can enhance the quality of the graphics and overall performance of Nintendo consoles.