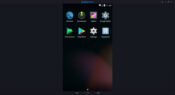 Sometimes, you want to be able to play an Android game on your PC. However, it is often difficult to learn how to do this. After all, it takes knowing how to port the game between two different technologies.
Not everyone is an expert at this. Luckily, with SmartGaGa, you don't need to be a pro, as it automates the difficult parts of playing Android games on your computer.
If you're the kind of person who wants to be able to switch from difficult phone gaming and using your keyboard and mouse setup, then this is for you. This Android emulator software lets you play various popular games you have surely heard of.
It includes PUBG Mobile, Free Fire, Clash Royale, Clash of Clans, Cyber Hunter, and more. And it does it all in a high-performance environment.
Powerful Engine
Using the Titan Engine, SmartGaGa is a powerful piece of emulation tech. It doesn't even use virtualization, which can slow the game down. You only need 2GB of memory to play fast and live without sacrificing speed.
It adapts to whatever your GPU is capable of, so if you want a better framerate, then use a more powerful card.
Smart Mode
With smart mode, it will feel as if you are getting the full PC experience. You'll find this delightfully surprising if you have played other FPS games like PUBG, as we did.
Low Memory Consumption
One of the features that impressed us the most was that it is not virtualized.
The Titan Engine means your PC will not run out of memory or space. Even if you don't have much RAM, you should be fine with at least 2GB.
Conclusion
SmartGaGa is a lightweight application that improves your gaming. Use Android game titles on the PC, and don't mess with small touch screens any longer. It's truly a game-changer for Android emulation.