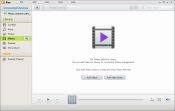 Connect your Samsung phone to your computer and manage files, videos, music on your phone, download new updates, manage firmware updates, and do other functions with Samsung Kies.
Samsung phone users can connect their phones to their computers using this app.
This app will make it easy for you to connect your phone to your computer and add files to your phone, such as songs, videos, and other files. It's also great for installing new apps and similar tasks.
Install New Apps and Firmware
One of the most important things for phone users is that they're able to install new firmware with ease and quickly. And that's where Samsung Kies comes into play. It enables users to manage the firmware updates through their computers.
It includes using a later version of the updates or installing a new one.
In addition, the Kies app also allows users to control the apps that they have installed on their phone. You'll be able to add new apps to your phone and delete the existing ones, which gives you more control over the process.
You can connect your phone to the computer either using WiFi or USB connections.
Manage Apps, Files, Data, and More
With the ability to manage your apps, you'll also get the ability to add or remove files from your phone with ease. It includes files like songs and videos, where you'll be able to customize your phone completely.
You can also add or remove photos from your phone or sync them with your computer.
What is more, you'll also be able to create backups for your files on your computer, which is a neat capability to have if you have several files that you're worried about and want to keep as safe as possible.
This app will make it possible for you to do so.
Conclusion
Samsung Kies is an essential app for every Samsung phone owner. It enables them to manage apps and files on their phone and add new ones to their phone with ease.
Samsung Kies features and benefits:
Download free apps

Save your favorite apps in wishlist
Save your payment details securely
See all purchases and downloads history