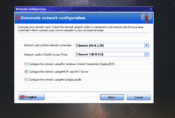 MyHotSpot allows you to share your internet connections in smaller to medium areas. It can include a home or a business like a hotel, restaurant, or cafe. In addition, schools and public areas can use this tech as well.
The software leverages your wireless devices so that they can share the resources, and then you can have your clients pay for it if you wish. There is a built-in system that accepts payments and is secure.
If you are someone who feels like you need full control, then this delivers that. You can control your hotspot in all the ways you would find necessary.
The admin panel lists various features that let you see your client database and ensure everything is authenticated correctly.
It can be very important in a world where cybersecurity is becoming more important with each passing moment. It is simply too risky to try and have a piece of technology connected to the internet that does not depend on proper security these days.
Differences
Other hotspot applications might not be suitable for business. But this was designed specifically to help businesses and the needs that they share in the industry.
An internet connection is something that every business can mitigate in terms of expense.
Management Options
You can use two options when managing the hotspot. The first is done through the main window. It will show you which connections are active so you can handle them correctly. Secondly, there is the web method. Clients can log in and pay right in that web portal.
The management of the whole WiFi network is done in two different approaches: through its main window, which displays active connections and allows you to handle them properly, and through a web-based approach addressed exclusively to clients, who can log in and send payments from here.
It offers an overview of the necessary business operations that can be managed from the panel.
Conclusion
Offering a rich range of features, MyHotSpot could be the final touch in a business that needs a WiFi connection. It allows you to charge for it while maintaining control in a secure environment.